DICTUM Workbench »Deluxe 2000«

Heavy, solid multi-purpose workbench for all applications. With this high-quality professional workbench of a perfect workmanship, we offer a variety of clamping options to make your work easier. We use Lie-Nielsen vice mechanisms for our twin-screw front vice, because their manufacturing tolerance and material thickness makes them one of the most durable vice types worldwide.
Design:
Made of selected, slightly steamed beechwood for minimal shrinkage and expansion
Heavy weight guarantees optimum stability
The worktop is made of long, single timber beams, that are glued together
The top is perfectly secured against warping by breadboard ends, 60 mm wide (central carriage bolt and loose tongue)
Extra high bench apron of 132 mm for larger pressure surface at the jaws
Workbench base made of solid beechwood
Top and base untreated
Clamping elements:
Multi-bonded, warp-free jaws
High-quality vice mechanisms from selected manufacturers
Made in Germany tail vice, 490 mm long, with durable, low-wear, all-steel guide, maximum opening 210 mm, spindle Ø 28 mm
Lie-Nielsen twin-screw vice with chain drive system for parallel and clearance-free clamping. Maximum opening 230 mm, jaw length 610 mm, spindle Ø 28 mm, spindle distance 310 mm
Obliquely joined front vice for maximum surface pressure
Six dog holes of Ø 25 mm on bench apron and tail vice for clamping workpieces at the front of the bench top, including two aluminium front bench dogs
Bench helper functionality in the frame leg for supporting large workpieces that are clamped at the front of the bench
Workpiece support and workpiece fastener in the front vice (removable) to prevent pressure points on the edge of the workpiece
Ten dog holes of Ø 25 mm in front of and on the front vice, including four round, retractable, aluminum bench dogs for clamping irregularly formed workpieces
12 dog holes for square bench dogs, incl. two wooden, square bench dogs for clamping delicate workpieces and two square aluminium bench dogs to ensure powerful clamping for rougher work
As optional extras, you can order a drawer No.
706343
and an oiled bench top No.
706344
.
more
less
DICTUM

Most of the products we sell as a trading company we produce ourselves. Our brand Herdim has been synonymous with musical instrument making products for more than 100 years. Our design department staff devises our products from scratch - from simple component drawings for the development of hand tools to complex component groups in the field of power tools. All materials such as cutting steels, casting materials or handle materials are selected according to their intended use and produced according to our specifications. If possible, we produce the components for our tools ourselves. Complex manufacturing processes (casting, deep drawing, forging, lasering) are carried out by specialised companies. We monitor the processes and carefully check the finished components. We carry out the final assembly of the individual components, as well as the cutting of wood and the bottling of finishing agents ourselves. Our brands include products for musical instrument making (Herdim), as well as tools and machines (DICTUM). Further DICTUM brands include: Sinensis, Lignea, Kunsuto, RosinLegnin, Robusuta, Shinko…
Worktop thickness

132 / 65 mm

Height

900 mm

Worktop dimensions

2000 x 605 mm

Overall dimensions

2205 x 770 mm

Weight

130 kg

Handle rod Ø

25 mm
Discover product in our flip catalogue:

Workbenches are delivered unassembled (detailed assembly instructions included). Additional features (oiled surface or drawer) only available with workbench order.
Freight forwarding good - Availability and delivery time upon request.
Free shipping delivery by freight carrier to:
For delivery worldwide please contact our customer service at +49 (0)9931 4058-902.
€1,999.00

per piece(s)
Prices incl. VAT

Accessories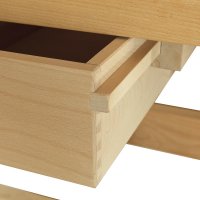 The slide drawer made with half-blind dovetails is suspended underneath the bench top. For storing add-ons (such as bench dogs and clamping devices) or tools. Overall dimension 520 x 320 x 135 mm, height under table 140 mm.
incl. VAT plus shipping costs
Article No. 706343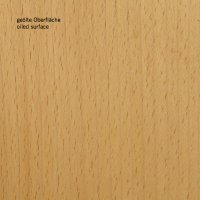 Open-pored surface treatment with toxin-free vegetable oils. The oils contain valuable, natural conditioners, emphasize the grain pattern and give the surface a more vivid structure with a silky gloss. They dry rather slowly, thereby...
incl. VAT plus shipping costs
Article No. 706344