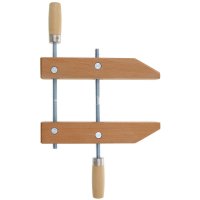 The wooden clamping arms of these practical clamps can close at a variety of angles. Clamping pressure is distributed evenly without torsion. Screws made of galvanized steel, clamping arms and handles of beech.

incl. VAT plus shipping costs
Article No. 705874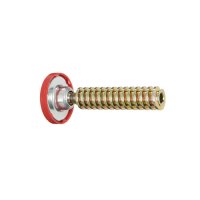 This retrofittable spindle fits conventional malleable cast iron clamps and turns a simple clamp into a special clamping tool for tight spaces. The hexagonal end of the spindle can be operated with a matching Stubai 3D ratchet and thus...

incl. VAT plus shipping costs
Article No. 707585