Shipping costs
Catalogues and vouchers are always shipped free of charge!
We will process your order within 1-2 working days. In addition, the delivery times of the postal service providers must also be allowed for.
Select a country to obtain the appropriate shipping information
Please make sure that you only accept parcels that are in perfect condition. Damaged parcels must be reported unopened to the deliverer within 7 days in order to ensure liability. DICTUM GmbH will not accept liability for damaged parcels or missing/damaged products.
GoGreen - Environmental protection at Dictum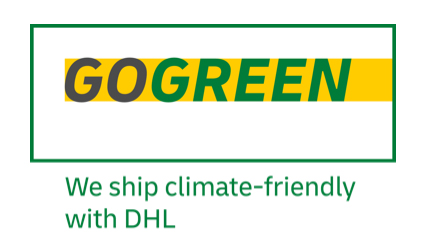 The GoGreen initiative of the Deutsche Post DHL Group ensures that emissions of carbon dioxide generated by the transportation and handling of customers´ climate neutral GoGreen products and services are offset. At Dictum, we also contribute to protect the environment. As of 2021, we therefore could compensate a total of 115,64 t CO2e (greenhouse gas emission) through climate neutral GoGreen products and services.
GoGreen Certificate - Dictum GmbH (in German)
GoGreen Climate protection projects by the Deutsche Post DHL Group (further information)
Shipping costs apply at the time of order. If depending on the weight of the article, the exact prices will be shown at the shopping cart. In the case of payment in advance, the delivery period shall begin on the day after the payment order is issued to your bank; for all other payment methods, on the day after the contract is concluded. In case of delays in delivery we will inform you immediately.