Gränsfors Replacement Wedge Set, up to 550 mm Handles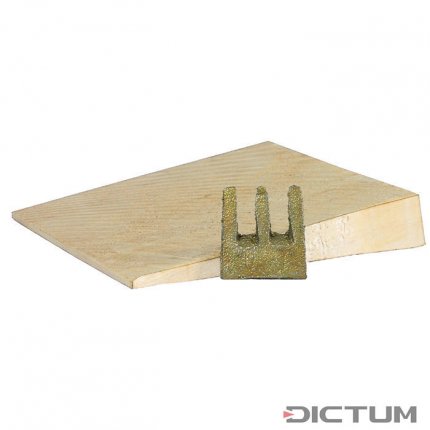 Replacement Wedge Set (suitable for handles up to 550 mm).
Wood and iron wedge.
Tips for setting the handle:
The handle should be made of wear resistant, elastic and very dry wood, e.g. ash or hickory. Saw off the old handle and drill out the wood that remains in the head and clean the inside of the mortise. Drive the new handle into the mortise while supporting the head with two pieces of wood until it comes through at the other side. Check the angle of the head to the handle. Place some wood glue on the wooden wedge and in the splits in the handle and drive the wedges in as far as possible. Saw off the extra handle stock at the top, leave only a few millimeters. Subsequently drive in the metal wedge at an angle skew to the wooden wedge.
Check the handle fit prior to each use and drive the metal wedge in further as needed.
more
less
Ready to ship today, delivery time 2-3 workdays within Germany
€2.50

per piece(s)
Prices incl. VAT