Gränsfors Universal Broad Axe No. 1900, Double Bevel
Ideally suited for joint work. Thin blade with a wide beard, double-bevelled blade and a symmetrical head.
Gränsfors Side Axe and Broad Axe No. 1900
Two types of axes are traditionally used in joinery:
Universal broad axes have symmetrical, double-bevelled blades and straight handles. They are mainly used for making wood joints and notches. Side axes or broad axes have slightly tilted, single-bevelled blades and are used for straightening and smoothing logs and beams. Hybrid models also exist, which are suitable for both types of work.
Gränsfors Bruks Axes
Under the motto »An axe is as good as its smith«, the Swedish company Gränsfors Bruks has been manufacturing top-quality axes for over 100 years.
Features of a Gränsfors axe:
Forged by hand under a spring hammer
Forged of 56-57 HRC carbon steel
20 year warranty on the axe head
Forger's initials on each axe head
Oiled axe handles of selected hickory
Handle is set by means of a wooden wedge
Each axe comes with premium leather sheath
Includes manual
more
less
Head weight

1.3 kg

Blade length

175 mm

Overall length

490 mm

Bevel

double bevel
Discover product in our flip catalogue:

Ready to ship today, delivery time 2-3 workdays within Germany
€247.20

per piece(s)
Prices incl. VAT

Replacement parts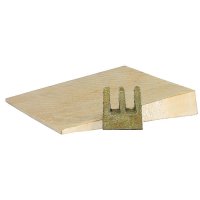 Wood and iron wedge. Tips for setting the handle: The handle should be made of wear resistant, elastic and very dry wood, e.g. ash or hickory. Saw off the old handle and drill out the wood that remains in the head and clean the inside...

incl. VAT plus shipping costs
Article No. 705970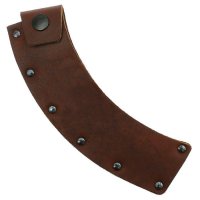 Fits No. 705968 , No. 705972 and No. 705986 .
incl. VAT plus shipping costs
Article No. 800078