Japanese Working Clothes, M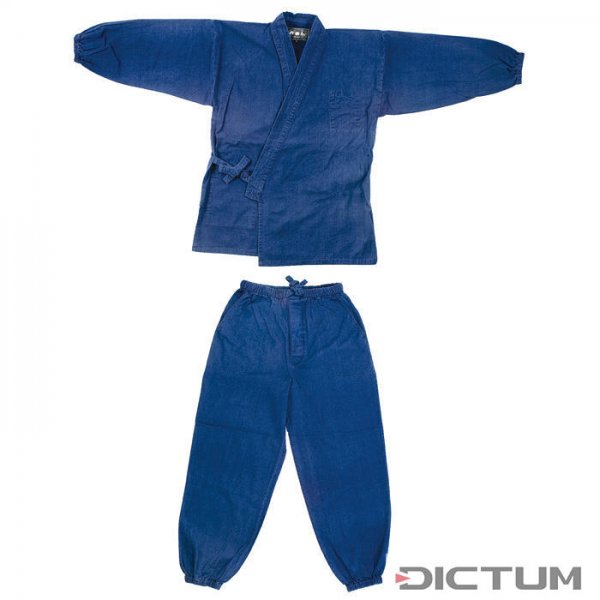 Its high-quality cotton cloth makes it highly durable and responsive to humidity. Suitable for craftsmen, artists, painters, sculptors alike as well as for meditating or simply wearing around the house. Strong cotton cloth, soft and pleasant to the touch. Jacket comes with open, medium-length Kimono style sleeves, one side pocket and overlapping lapels to tie. Loose-fit trousers with cuffs and three pockets.
more
less
Discover product in our flip catalogue:

Gift service
Why not make a gift of one of our beautiful kitchen knives, an exquisite set of garden shears, a special tool or a unique craft item? We are delighted to include a greetings card with a personal message along with your gift. Your gift will be wrapped attractively and sent to the address you provided.

This service costs €2.50 for each product.
Gift service available
Ready to ship today, delivery time 2-3 workdays within Germany
€105.90

per piece(s)
Prices incl. VAT