Sharpening Set for Straight Razors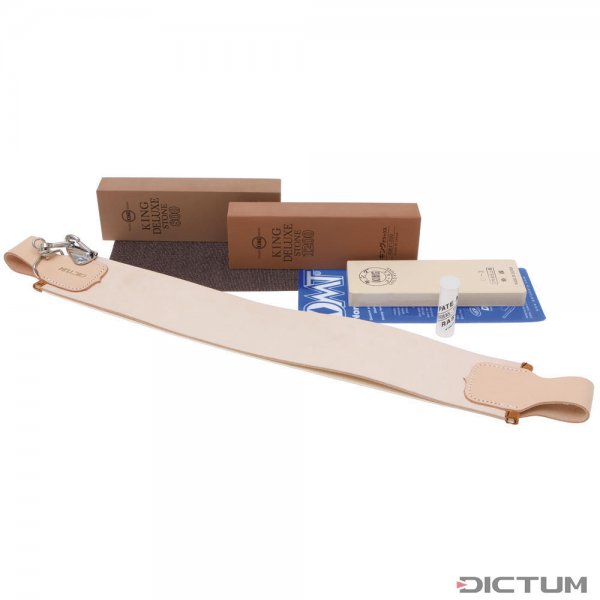 In addition to stropping, regularly used straight razors should be honed on a sharpening stone every two months. For this purpose, this set contains two King sharpening stones 800 grit No.
711001
and 1200 grit No.
711002
, as well as a King 8000-grit honing stone No.
711004
. The stones rest securely on the Non-skid mat No.
705364
and can be conveniently trued on the trueing grille No.
711297
. The wide hanging strop No.
709139
and the Thiers-Issard sharpening paste No.
709019
are ideal for daily stropping.
more
less
Set consists of the following articles:
Ready to ship today, delivery time 2-3 workdays within Germany
€159.00

per set
Prices incl. VAT

incl. VAT plus shipping costs
Article No. 719936
incl. VAT plus shipping costs
Article No. 719456