Orange-coloured shellac for polishes that display a slight tinge.
Shellac
French polishing is an incomparable way of bringing out the beauty of the wood. It creates a mechanically wear-resistant, physiologically compatible surface that does not become brittle and is of constant colour. The resin, an exudate of an East Indian scale insect, has been known since time immemorial as one of the best materials for making clear wood finishes. Shellac is notable for its hardness, transparency and bonding strength. Its excellent insulative properties make it the substance of choice for use in traditional gilding (as a primer coat and fixative). For most applications, the shellac flakes are generally dissolved in alcohol and applied using either a cloth rubbing pad or brush in several coats. The shellac flakes offered here are highly pure, dewaxed and can be mixed to create a specifically desired tone or effect.
more
less
Ready to ship today, delivery time 2-3 workdays within Germany
Content: 250 g (€6.52 / 100 g)
€16.30
Prices incl. VAT

Accessories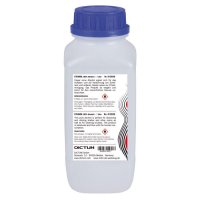 This pure alcohol is suitable for dissolving and diluting shellac and other resins as well as for brush cleaning. The product is denatured and therefore not suitable for human consumption. Due to the denaturing agent that has been used,...
incl. VAT plus shipping costs
Article No. 810039