Japanese Marking Gauge, Dual Cutters, Screw Clamping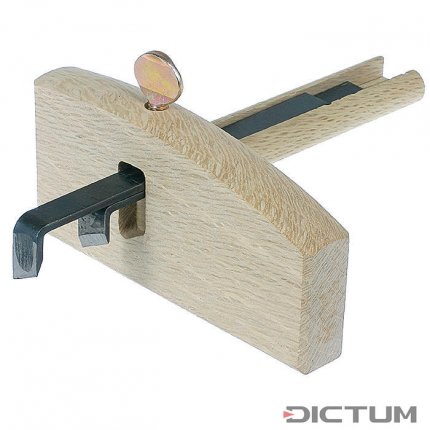 For marking parallel lines.
Japanese Marking Gauges
Japanese marking gauges are equipped with single-bevel cutting blades, allowing them to leave very fine, tear-out-free marks in end grain and other difficult grain patterns. These gauges can also be used to score thin boards or thick veneers for subsequent splitting. The long fence avoids twisting. Made from durable Japanese white oak.
more
less
Ready to ship today, delivery time 2-3 workdays within Germany
€20.90

per piece(s)
Prices incl. VAT