Oire Nomi, Chisel, Blade Width 3 mm
For the professional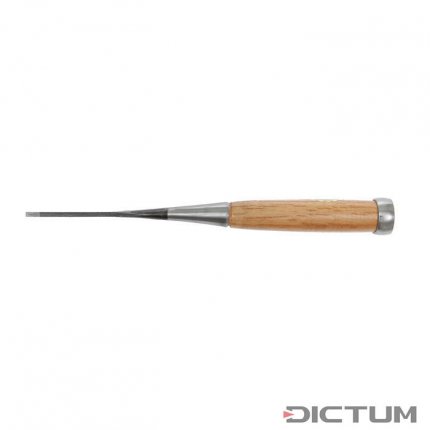 Professional-quality forged chisels from a Japanese master workshop. A cutting edge of White Paper Steel ensures highest durability and is easy to sharpen. Japanese red oak handles with solid steel hoops.
more
less
Blade length

60 mm

Overall length

225 mm

Blade thickness

5-6 mm

Version

Single Chisel

Blade width

3 mm
Discover product in our flip catalogue:

Please inform me as soon as the product is available again.
Item not available until further notice.
€29.00

per piece(s)
Prices incl. VAT

Price advantage
Article no.:
710136
Blade width:
6 / 9 / 12 / 18 / 24 / 30 mm
Price advantage
Article no.:
710137
Blade width:
3 / 6 / 9 / 12 / 15 / 18 / 21 / 24 / 30 / 36 mm
Price advantage
Article no.:
710138
Blade width:
6 / 9 / 12 / 18 / 24 / 30 mm