One-Handed Planting Hoe with Wide Blade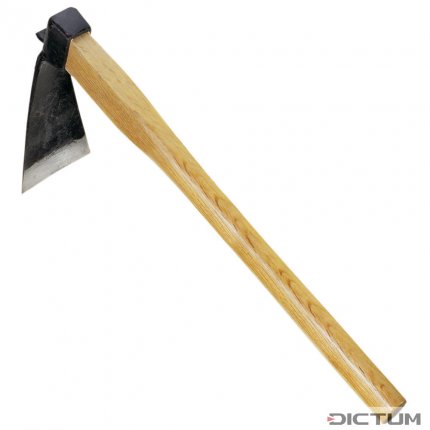 The cutting properties of the thin-bevelled blade make this hoe particularly suited for weeding in loose soil. Handle made of Japanese white oak.
For digging and loosening the soil
For replanting and bedding out potted plants
For creating planting furrows
For weeding
One-handed Hoes
For working the soil between closely-spaced plants or in planter boxes and raised beds. Springhammer forged blade from high-quality carbon steel, hardened cutting edges.
more
less
Blade

130 x 75 mm

Overall length

405 mm

Weight

450 g
Discover product in our flip catalogue:

Ready to ship today, delivery time 2-3 workdays within Germany
€21.10

per piece(s)
Prices incl. VAT

incl. VAT plus shipping costs
Article No. 706441
incl. VAT plus shipping costs
Article No. 712405
incl. VAT plus shipping costs
Article No. 712846