Stanley Low-Angle Block Plane No. 60½
Primarily for end-grain work. Blade angle 13.5°. Bevel angle 25°. Results in a cutting angle of 38.5°.
Grey cast iron block plane with ground sole and adjustable mouth opening. Cap iron clamped with eccentric lever. Lateral and depth adjustment. Japanese plane blades (No.
718075
) available as an option.
Stanley Planes
Proven compact planes, adjustable mouth opening, easy to adjust lateral blade position, cutting depth. The blade is set bevel up (without a chip breaker), which means that it is supported right up to the cutting edge, resulting in excellent vibration control. Grey cast iron body.
more
less
Blade width

35 mm

Blade thickness

2 mm

Overall length

160 mm

Weight

660 g
Discover product in our flip catalogue:

€67.60

per piece(s)
Prices incl. VAT

Accessories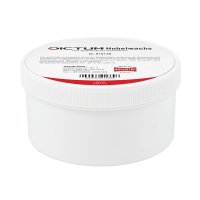 The DICTUM wax for planes is not only used to prevent metal planes from rusting with long-lasting effect, but also reduces the friction between the plane sole and the workpiece. The application of stains, oils & lacquers is not affected....
(Content: €3.56 / 100 ml)
incl. VAT plus shipping costs
Article No. 810149
incl. VAT plus shipping costs
Article No. 703001