ProfessionalLine Power Block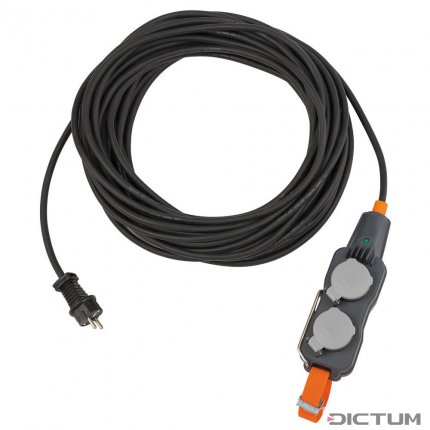 Mobile power block with 15 m extension cable and 4 sockets. IP 54, suitable for rough use on construction sites and for permanent outdoor use. With visual indicator lamp and foldable suspension hook and strap for more mounting options. Sturdy, impact-resistant and break-proof socket block. 4 water-jet protected sockets set at 45° with self-closing caps to protect against dirt. Cable length 15 m. Cable H07RN-F 3G1.5, cable quality rubber-neoprene, cable colour black.
more
less
brennenstuhl

The company began life in 1958. Since then, brennenstuhl has grown steadily and is now one of the world's leading companies in the field of electronics and electrical engineering. Decades of experience, exacting standards and innovative products guarantee the first-class quality of brennenstuhl products.
Not on stock - more available soon
€32.90

per piece(s)
Prices incl. VAT