Herdim Scraper Blade, 0.30 mm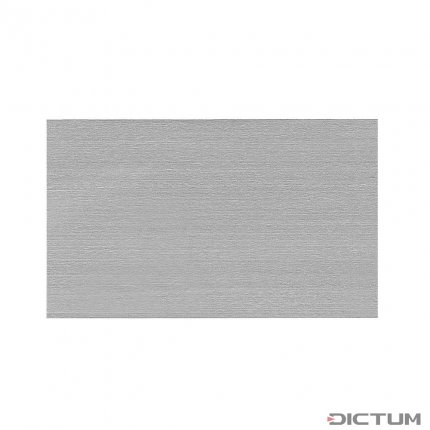 Very even metal structure for a fine burr that is achieved by a special hot rolling process with simultaneous hardening treatment.
Hot-rolled - the entire material is elastic and has an even structure
Made of spring steel with a small amount of chrome and therefore light rust protection
Precise 90° longitudinal edges without burr achieved by water jet cutting process
100 x 50 mm
Herdim Scraper Blades
Scraper is an important tool for violin maker, sometimes not receiving the consideration it deserves. Therefore we used scraper materials which feature better corrosion resistance of the cutting edge, and ideal proportion of the hardness and ductility to form a durable and finest cutting burr. The two materials cover all possible utilizations. Best cutting edge lies always along the longer side of the scraper blade.
What is unique about the new Herdim scrapers?
Conventional carbon steel scrapers are usually made of cold-rolled carbon steel sheets. The combination of the carbon content and cold rolling creates the desired hardness of the scraper. However, this technology creates uneven hardness along the thickness of the sheet and produces a very different steel structure along versus across the rolling direction in the sheet.

The Herdim scrapers are made of a hot-rolled sheet, which creates a more consistent structure of the steel with less differences along and across the rolling direction. The tempering used during the hardening procedure enhances ductility and thereby also the quality and fineness of the cutting burr.

The Herdim stainless steel scrapers utilize the unique feature of the austenitic structure of stainless steel - the high wear-resistance. The austenitic structure of stainless steel is, compared to the ferritic structure of carbon steel, much more wear-resistant. The less fine cutting burr is outweighed by its durability.
more
less
Discover product in our flip catalogue:

Ready to ship today, delivery time 2-3 workdays within Germany
€3.50

per piece(s)
Prices incl. VAT