Lie-Nielsen Smoothing Plane No. 4 / 50°, Spheroidal Cast Iron

This smoothing plane with high-angle frog is used for smoothing difficult grains, e.g. cross-grain or knotty wood. The steeper cutting angle breaks the chip earlier and prevents the wood fibres from tearing.
Lie-Nielsen Bench Planes No. 4, No. 4½, No. 5, No. 5½, No. 6, No. 7
The all-purpose woodworking plane. With its Bedrock design, this plane allows chatter-free cutting thanks to its fully supported blade and a mouth that can be adjusted without removing cap iron and blade. Additional lateral blade adjustment and the low blade-feed adjuster allow the cutting depth to be changed during planing. Its heavy weight makes irregular grain or difficult woods easier to work. Bronze frog and cap.
more
less
Lie-Nielsen

Blade width

50 mm

Blade thickness

3.2 mm

Overall length

242 mm

Weight

1.95 kg

Plane body

Spheroidal Cast Iron

Blade angle

50 °
Discover product in our flip catalogue:

Ready to ship today, delivery time 2-3 workdays within Germany
€338.00

per piece(s)
Prices incl. VAT

Includes premium sharpening service
With purchase of products with this symbol you get a Sharpening pass. We sharpen this product twice free of charge. Send the item inclusive the sharpening pass to us. You will get back your sharpened cutting tool.within a few days. You only pay for the cost of postage.
Includes sharpening pass, unlimited free sharpening
Accessories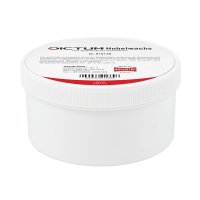 The DICTUM wax for planes is not only used to prevent metal planes from rusting with long-lasting effect, but also reduces the friction between the plane sole and the workpiece. The application of stains, oils & lacquers is not affected....
(Content: €3.56 / 100 ml)
incl. VAT plus shipping costs
Article No. 810149
Replacement parts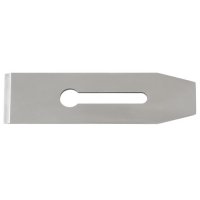 Fits No. 703712 , 703736 and 703715 .
incl. VAT plus shipping costs
Article No. 703735