Lie-Nielsen Low-Angle Jack Rabbet Plane No. 610
A perfect combination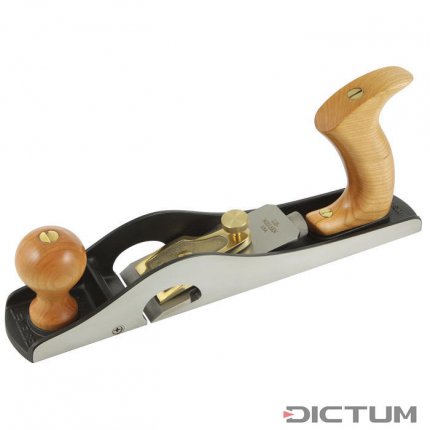 A cross between the low-angle jack plane no. 62 and the bench rabbet plane no. 10¼, resulting in one of the most versatile planes. With its low angle and its function as a rabbet plane with nickers, this tool will expertly handle any tasks. Trueing and smoothing end grain, long grain and difficult grains both across and in the direction of the grain, and even working into corners, can now be mastered with just the one plane. You can even finish large shoulders and rails with this model. The blade sits bevel-up in the milled bed at a 12° angle. Bevel angle 25°. Results in a cutting angle of 37°.
Lighter than the conventional bench planes, these devices have a thicker blade and no chipbreaker, making them easier to set up. The blade is held in the bed with the bevel facing upwards. This makes the cutting angle easy to adjust. The plane body and blade support are cast from a single piece for greater plane stability. Bronze caps.
more
less
Lie-Nielsen

Blade width

54 mm

Blade thickness

4.8 mm

Overall length

325 mm

Weight

1.66 kg
Discover product in our flip catalogue:

Ready to ship today, delivery time 2-3 workdays within Germany
€279.00

per piece(s)
Prices incl. VAT

Accessories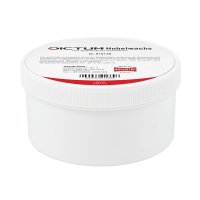 The DICTUM wax for planes is not only used to prevent metal planes from rusting with long-lasting effect, but also reduces the friction between the plane sole and the workpiece. The application of stains, oils & lacquers is not affected....
(Content: €3.56 / 100 ml)
incl. VAT plus shipping costs
Article No. 810149
Our systainer and its specially manufactured inlay provide a tailored transport and storage system for the three most common hand planes. Increasingly, building and assembling furniture involves a combination of hand tools and power...
incl. VAT plus shipping costs
Article No. 718805
Replacement parts
incl. VAT plus shipping costs
Article No. 703819