Lie-Nielsen Edge Plane No. 95

Thomas Lie-Nielsen started his company in 1981 with this edge plane, which is an adaptation of the Stanley No. 95. The solid bronze plane with integral 90° fence allows exact squaring of stock edges, even across the grain and on end grain. The blade is inserted at an angle to the planing direction so that it cuts on the pull stroke. Two holes in the fence allow wedge-shaped blocks to be attached to change the angle of the fence, for example for planing angled edges. Max. width of board edge 21 mm. Blade angle 12°. Bevel angle 25°. Resulting cutting angle 37°.
more
less
Lie-Nielsen

Blade width

28 mm

Blade thickness

3.2 mm

Overall length

150 mm

Weight

530 g

Blade angle

12 °
Ready to ship today, delivery time 2-3 workdays within Germany
€169.00

per piece(s)
Prices incl. VAT

Accessories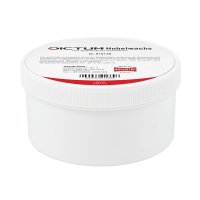 The DICTUM wax for planes is not only used to prevent metal planes from rusting with long-lasting effect, but also reduces the friction between the plane sole and the workpiece. The application of stains, oils & lacquers is not affected....
(Content: €3.56 / 100 ml)
incl. VAT plus shipping costs
Article No. 810149
Replacement parts
incl. VAT plus shipping costs
Article No. 703729