Wooden Case, for 3 Knives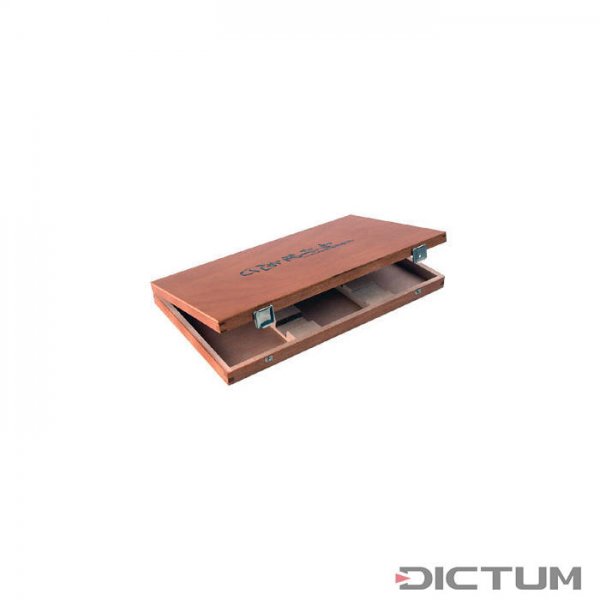 for 3 Knives
Elegant wooden case with a well-crafted interior featuring knife slots to protect the sensitive cutting edges from damage. Lid decorated with Japanese calligraphy.
more
less
Outer dimensions

335 x 195 x 30 mm

Interior dimensions

320 x 180 x 25 mm

Fits

719016, 719003, 719008, 719059, 719128, 719129
Discover product in our flip catalogue:

Gift service
Why not make a gift of one of our beautiful kitchen knives, an exquisite set of garden shears, a special tool or a unique craft item? We are delighted to include a greetings card with a personal message along with your gift. Your gift will be wrapped attractively and sent to the address you provided.

This service costs €2.50 for each product.
Gift service available
Ready to ship today, delivery time 2-3 workdays within Germany
€18.40

per piece(s)
Prices incl. VAT