Anant Bench Plane, Smoothing Plane No. AA4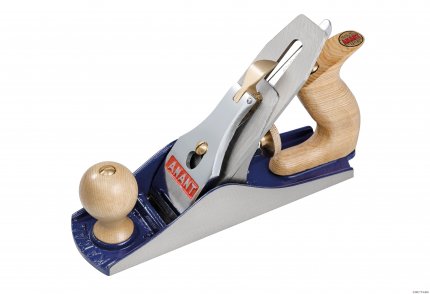 The standard smoothing plane is capable of taking the finest shavings even on woods with wild grain direction.
Universal plane with adjustable mouth opening for major stock removal and smoothing. Fine blade adjustment with knurled screw, lateral adjustment with side lever. The tool's heavy weight makes it easier to plane irregular grains or difficult woods.
Anant Planes
A major argument in favour of Anant planes is their good value for money. Grey cast iron bodies and carbon-steel blades (58 HRC). Before use, the blades must be sharpened and the chipbreakers adjusted. For precise work the fit of the frog needs to be checked and if necessary the mouth has to be adjusted. The AA series has thicker soles for better momentum, finely lapped soles and sides, as well as thicker plane blades and chipbreakers. Handles of sheesham wood. Unless otherwise specified, the blade is angled at 45°.
Anant Planes
more
less
Anant

Blade thickness

3.3 mm

Blade width

51 mm

Overall length

250 mm

Weight

1.9 kg
Please inform me as soon as the product is available again.
Item not available until further notice.
€49.40

per piece(s)
Prices incl. VAT

Accessories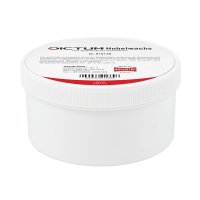 The DICTUM wax for planes is not only used to prevent metal planes from rusting with long-lasting effect, but also reduces the friction between the plane sole and the workpiece. The application of stains, oils & lacquers is not affected....
(Content: €3.56 / 100 ml)
incl. VAT plus shipping costs
Article No. 810149
Replacement parts
incl. VAT plus shipping costs
Article No. 703222
incl. VAT plus shipping costs
Article No. 703177
incl. VAT plus shipping costs
Article No. 703216