ZEBRANO ZX600 Lathe, 0.75 kW (1HP)
The ZEBRANO sets new standards for stability, quality and safety!

Motor rating 0.75 kW (1 HP) Dimensions (LxWxH) 134 x 63 x 128 mm. Weight 315 kg.
Robust and extremely low-vibration professional model. The solid cast iron construction is extremely resistant to bending and twisting because of the low bed setting and the extra-high cast iron bed with its diagonal ribs. The wide stance between the machine bed and feet ensures additional stability. The tried-and-tested asynchronous motor with its frequency converter and digital display of rotation speed ensures stepless speed settings (60-3,500 rpm) and maximum torque. The easily and quickly removable spindle guarantees speedy belt replacement without the need for dismantling any bearings. The machine bed and feet provide connection surfaces for the bed extension or outboard spindle at various heights. Height of the machine feet is adjustable up to 45 mm.
Technical data: Headstock:
Centre height 280 mm
Distance between centres 600 mm
Revolving and sliding headstock with eccentric clamping and marking
Fine adjustment of the zero setting for precise alignment of the centres
Rotation speed range 60-390, 150-910, 240-1440, 410-2520, 600-3500 rpm
300 mm bearing spacing for precise circular running
M20 connection for vacuum clamping system
Transparent front cover with safety switch
Faceplate with 24 positions
Hollow spindle Ø 9 mm (MK2 inner cone) with M33 x 3.5 DIN 800 threads, overflow protection groove and ejection nut
Integrated power outlets, e.g. for auxiliary equipment or lighting
LED lighting of the headstock depending on the machine state
230V power connection
Tailstock:
Tailstock with smooth running MK2 quill (100 mm travel)
Measuring scale in metric and imperial units
Tool rest:
Banjo with two mullion positions and a bowed form for better access when hollowing out large workpieces
Tool rest posts mounted eccentrically for better access to hollow spaces in smaller work pieces
Basic configuration:
300 mm tool rest with 25.4 mm pin diameter
Tool rest extension and tailstock with eccentric clamping
Four-tooth spur driver Ø 24 mm MK2
Ejection nut M33 x 3.5 DIN 800
MK2 revolving centre
Faceplate Ø 75 mm
Adjustable, magnetic switch unit with dust-resistant, membrane-protected push-button
Includes German and English operating manual.
ZEBRANO
The modern design combined with unique features, solid, durable cast construction and high precision incorporates all the advantages you could wish for in a lathe.
more
less
Wivamac

Includes a 10 year manufacturer's warranty on the construction, excluding the motor and electrical system (2 years) and consumable parts.
Freight forwarding good - Availability and delivery time upon request.
For delivery worldwide please contact our customer service at +49 (0)9931 4058-902.
€4,949.00

per piece(s)
Prices incl. VAT

Accessories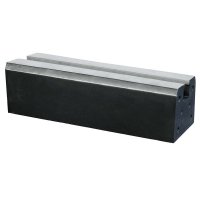 Expands the bench bed of the ZEBRANO by 600 mm. The extension can be used for bed expansion and as an outwardly rotating fixture on the machine pedestal or on the machine bed. Fits all ZEBRANO models.
incl. VAT plus shipping costs
Article No. 727380