Ballistol All-purpose Oil, Glass Bottle, 50 ml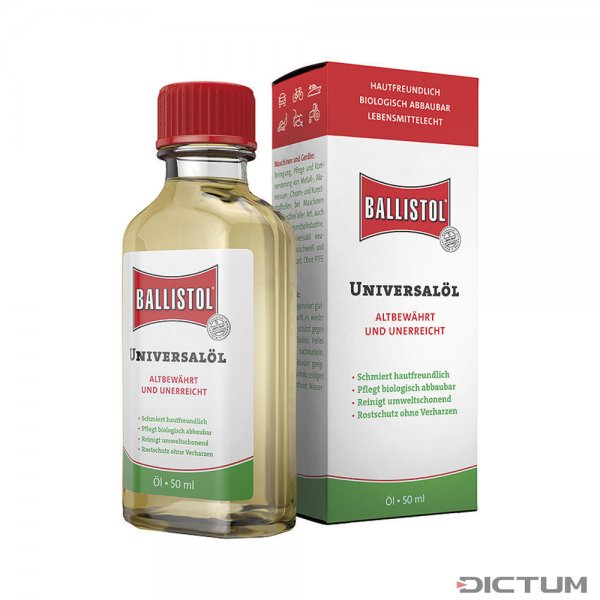 Ballistol provides reliable rust protection, cleans and oils metals, impregnates and preserves leather and wood surfaces, and is even suitable for the disinfection of minor cuts. In the garden it can be used to treat tree cancer and to combat aphids (in a 3 % solution with water). Ballistol is based on pure medical white oil, spiked with natural plant products. It is thus ecologically-friendly and bio-degradable.
more
less
Ballistol
Content

50 ml

Container

Glass bottle
Discover product in our flip catalogue:

Dangerous good

Ready to ship today, delivery time 2-3 workdays within Germany
Dangerous goods only delivered within Europe.
Content: 50 ml (€6.00 / 100 ml)
€3.00
Prices incl. VAT

Container:
Storage container