Pégas Scroll Band Saw
Unleash your creativity

The precision band saw from Pégas is a global innovation which works with the finest and most precise saw blades that have ever been made. This unique development is dedicated to both hobbyists and professional users in the woodworking industry.
The heart of the machine is a specially developed roller guide system that is perfectly adapted to the Pégas fine-cutting saw blades. The guide consists of one roll bearing above and one roll bearing below the machine table that contains a guiding groove which is adapted to the respective fine-cutting saw blade.
The extremely slender fine-cut saw blade with a width of only 1.02 to 3 mm is guided perfectly without any twisting, enabling even the finest cuts with complicated shapes and the narrowest radius of less than 2 mm. The special tooth design avoids vibrations completely and provides for a high cutting performance with an incredible smooth finish of the edges. For soft and hardwood with a thickness of up to 150 mm.
Additional advantages:
Machine table working height 106.5 cm (optionally adjusted to 78.5 cm for seated working position - Replacement feet No. 716063)
Machine frame and table made of warp-resistant cast iron, lower frame and roller coverings made of sheet steel
Machine table can be tilted up to 40°
Two speed levels
Safety switch in both doors prevents the machine from being turned on with the door open
Balanced track rollers made of aluminium covered with replaceable rubber bands
Diameter 65/58 mm connecting pieces for optimum dust extraction
High dead weight, approx. 70 kg, for vibration-free operation
CE-Certified by TÜV Rheinland
Scope of delivery
Lower frame, height 58 cm, base surface area 525 x 575 mm
Integrated LED light with gooseneck
Two roller guides with two different guiding grooves. Suited for fine-cutting saw blades No. 9 / 12 (Nr. 716066 / 716068)
Two saw blades (respectively 1x No. 9 and No. 12)
Instructions in German, English and French
more
less
Pégas

High-quality saw blades made in Switzerland.
Made from first class carbon steel
Heat-treated after setting the teeth, to provide optimum toughness and flexibility
Perfect tooth alignment
Suitable for manual use and in machines
Weight

70 kg

Motor

550 W

Dust extraction outlet

58 / 65 mm

Max. depth of cut

150 mm

Max. width of cut without fence

330 mm

Table size

406 x 406 mm

Table height

1045 mm

Table tilt

0-40 °

Wheel ø

353 mm

Blade length

2375 mm

Blade width min./max.

1 / 3 mm

Blade speed

700 / 1050 m/min

Overall dimensions

525 x 580 x 700 mm (without base)
Freight forwarding goods - Delivery time 3-5 workdays within Germany.
For delivery worldwide please contact our customer service at +49 (0)9931 4058-902.
€1,249.00

per set
Prices incl. VAT

Replacement parts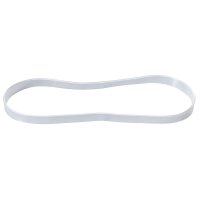 Rubber bandages for bandsaw rollers. Fit Pégas Scroll Band Saw No. 716062 . 1 piece.

incl. VAT plus shipping costs
Article No. 720136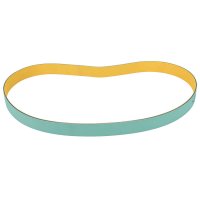 Rubber bandages for bandsaw rollers. Fit Pégas Scroll Band Saw No. 716062 . 1 piece.

incl. VAT plus shipping costs
Article No. 720138