The wooden box provides a convenient and elegant way to store the three Whetstone sharpening blocks that are included with the set and to protect them from damage and dirt. Block size 152 x 50 x 19 mm. Coarse, fine, extra-fine grit. The wooden box is made of cherry tree wood and has non-slip rubber feet.
Wooden box 200 x 190 x 40 mm.

DMT Diamond Stones
The American manufacturer Diamond Machining Technology (DMT) is the founder of interrupted surface technology for diamond sharpening stones, and has been the market leader for diamond-coated sharpening equipment for years. The high-quality sharpening tools are manufactured at the company's headquarters in Massachusetts (USA).
Monocrystalline* diamond particles guarantee a long service life and excellent material removal
Uniform grit sizes and a dense diamond distribution for even grinding patterns
Round recesses prevent clogging due to grinding debris
Permanently flat and warp-free thanks to supporting plates made of steel or warp-free plastic with a nickel matrix
Colour coding of various grit sizes
100 % made in the USA
Monocrystalline* diamond-coated sharpening devices:
Diamond-coated sharpening devices remain permanently flat, and are especially suitable for tools with straight blades, as well as for producing flat surfaces (e.g. backs of plane and chisel blades, plane soles, scrapers). Also suitable for carbide coated cutters, tool steels, HSS and non-metal materials (glass, ceramic, etc.). We recommend moistening diamond-coated sharpening devices with water and grinding with little pressure.
* Monocrystalline diamonds are significantly more wear resistant than the polycrystalline diamonds used to make lower quality diamond sharpening tools.
more
less
Discover product in our flip catalogue:

Set consists of the following articles:
Ready to ship today, delivery time 2-3 workdays within Germany
€124.60

per set
Prices incl. VAT

Accessories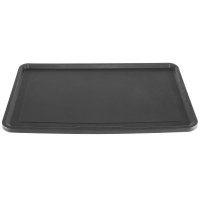 This waterproof yet non-slip rubber mat is ideal as a workpad for sharpening machines as well as for sharpening by hand using waterstones. The raised rim and all-round groove will retain any water spillage. The relatively soft material...
incl. VAT plus shipping costs
Article No. 705198
All metal parts made of stainless steel Anti-slip rubber clamping jaws Mid-mounted support bracket for thin stones
incl. VAT plus shipping costs
Article No. 711101
Indispensible aid when sharpening with waterstones. The fully adjustable nozzle on the spray head allows selective spraying, from a fine mist for moistening the stones through to a strong jet for washing off the abrasion debris.
incl. VAT plus shipping costs
Article No. 800495
incl. VAT plus shipping costs
Article No. 705372
incl. VAT plus shipping costs
Article No. 705368