Axminster Chuck, Clubman SK80, with Type C80 Jaws
Very good price/performance ratio

Equipped with universal accessory mounting jaws, this chuck fits a wide range of Axminster accessories and jaws. The self-centering four-jaw chuck is highly robust and versatile. Its extreme stability is supported by large threads in the scroll and jaws. The chuck body is made of stainless steel, which allows closer manufacturing tolerances. This ensures better concentricity and minimises vibrations. The max. jaw movement is 25 mm (plus safety capacity). Includes chuck key for one-handed operation.
For safety, the maximum jaw movement is limited so that when the chuck is fully opened, the threads of the scroll engage still sufficiently in the jaws.
5 year manufacturer's warranty.
more
less
Axminster

Axminster has been producing four-jaw chucks for woodturning lathes since 1984. The English company offers a suitable chuck size for every application, not to mention excellent value for money. The chucks along with all accessories are made in England on CNC machines and have been developed over years working closely with experienced turners.
Ø

80 mm

Weight

1.3 kg

Model

1 inch x 8 tpi

External chucking

32-72 mm

Internal chucking

52-92 mm
5 year manufacturer's warranty.
Discover product in our flip catalogue:

Not on stock - more available soon
€189.00

per piece(s)
Prices incl. VAT

Accessories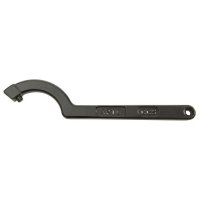 For detaching the chuck from the spindle thread. Fits chucks Clubman SK80 and SK100.
incl. VAT plus shipping costs
Article No. 702264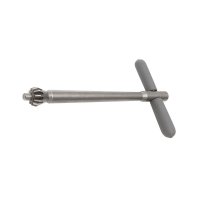 The extended key allows quick and easy handling of large-diameter items.

incl. VAT plus shipping costs
Article No. 702277