SET: MAFELL Jig Saw P1 CC MaxiMax with Tilting plate P1-SP and 2 extra CUnex W1
The P1 cc complete solution
This product is no longer available.

Owing to its ergonomic design, with low center of pressure and soft pads, the P1 CC is comfortable to hold in every situation.
In addition, sophisticated self-extraction and a clever integrated blower that conveys chips to the rear of the machine keep the mark free from chips at all times. The workplace therefore remains clean and the mark visible, even if a dust extractor is not connected.
For exact adjustment to suit the material, the speed can be varied in the range 800 to 3000 strokes/min.
The base plate of the P1 CC is as sturdy as it looks. By way of a quick-release mechanism, it remains reliably fastened to the saw at an exact right angle. The large surface area makes it easier to work close to corners and edges.
Its intelligent accessories give the P1 CC unprecedented versatility. The innovative design of the new MAFELL precision sawblade CUnex W1, in particular, facilitates extremely precise sawing.
In order not to compromise the strength of the standard sole plate, a separate tilting plate was developed for the P1 CC. The tilting plate P1-SP also fits the guide rail MAFELL F.
Your benefits:
To change the sawblade, simply release the locking lever. With just one hand, effortlessly remove the blade and insert the replacement
The high-performance CUprex compact motor delivers consistently high speeds, even when executing long cuts
The vacuum channel integrated in the sole plate guarantees outstanding dust extraction directly alongside the sawblade
Application:
Straight cuts with guide rail and CUnex
Guided circle cutting with P1-PA parallel fence and CUnex
Recesses
Bevel cuts up to 45°
Compatible materials depend on sawblade; see special accessories/tools
Scope of delivery
3 Jig Saw Blades: CUnex W1, W2, W+P2
Tilting plate P1-SP
Parallel Fence P1-PA
Base Plate P1-GP
Hose Connector P1-AS
Chip Deflector P1-SA
Splinter Guard P1-SS
Glider P1-G
Mains Cable 4 m
+ Tilting plate P1-SP
+ extra Jig Saw Blades CUnex W1, 2 Pieces
Comes in a T-MAX
more
less

Built by professionals for professionals
Founded in 1899, MAFELL's sole production facility today is in Oberndorf on Neckar, near Stuttgart, Germany. Here they produce ""quality made in Germany"", with up to 85% of components made by themselves, and their own tool design and construction operation. With its roots in carpentry, MAFELL has made its way into joiner's workshops since 1980, when it developed ERIKA, the first pull-push saw. More innovations followed: For its portable panel saw system PSS 3000, the Flexistem KSP 40 and, not least, the precision jig saw P1 cc, MAFELL is acknowledged the world over and has won several awards, including the Rudolf-Eberle Award, the Eumacop Innovation Award and the iF Product Design Award.
Buy without risk
You get an extended warranty of 36 months for all MAFELL power tools if you register them within 30 days of purchase. All registered tools are automatically entered in the MAFELL BonusPlus programme.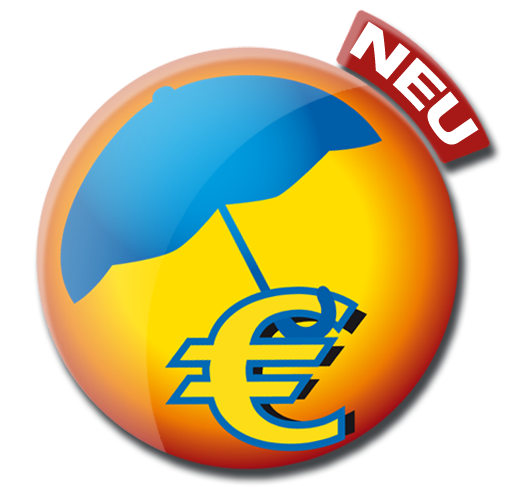 Select MAFELL machines can be thoroughly tested for 30 days - no questions asked!
With the comprehensive 3-year-cost-protection-warranty MAFELL-Complete, you can enjoy a full 36-month warranty on all MAFELL machines, including rechargeable battery packs and wearing parts such as ball bearings, sealing rings, carbon brushes, rubber sleeves and switches; simply register your machine free of charge with the manufacturer within 30 days of the purchase date
Extend your cost-protection-warranty by 24 months with the 5-year No-Worry Package (price on request); this includes insurance against theft and a return premium within the warranty period
The ServicePlus Protection Letter (price graded according to the value of the machine) provides a 36-month insurance cover; the repair costs are reimbursed against co-payment and in the case of a total loss you receive a new machine in exchange. Insures against theft, handling errors, wilful intent of third parties, short-circuit or over-current, and natural hazards such as fire, lightning strike, explosion, storm, frost and flooding
The general Ts&Cs of MAFELL AG are valid for machines of the MAFELL Powershop System.
For more information on MAFELL service & warranty terms.
Weight

2.5 kg

Motor

230 V/50 Hz

Inclination

-45 bis +45 °

Pendulum cover

5 Steps

No Load Stroke rate

800-3000 spm

Rated Input

900 W
Discover product in our flip catalogue:

€549.00

per set
Prices incl. VAT
Type
Price
Quantity

Price advantage




€549.00