Cow Horn Plate, 181-250 g
This product is no longer available.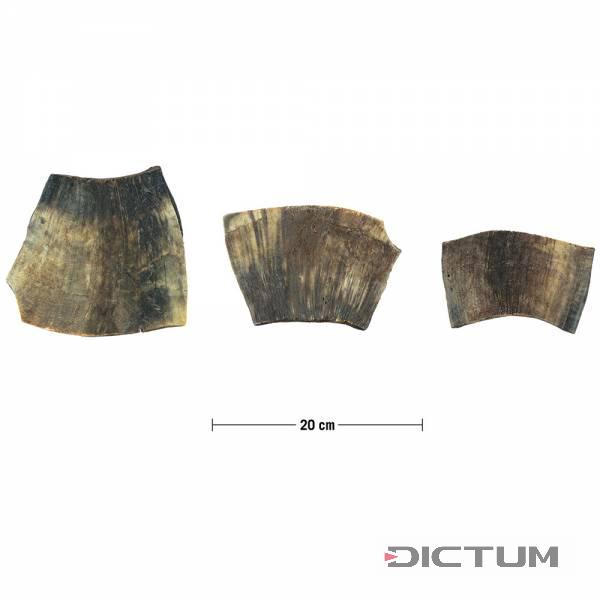 Plates made from Norman cow horn with steam heating and pressing. Due to their lively yellow-brown pattern and transparency, they look just like (protected) tortoise shell. Suitable for intarsia, restoring (in place of tortoise shell), jewellery and lighting objects.
more
less
Weight

181-250 g

Dimensions

150-200 cm²

Thickness

4-8 mm
€11.90

per piece(s)
Prices incl. VAT

You might also be interested in
Customers also purchased