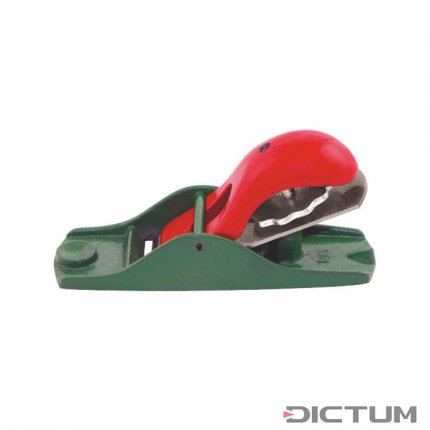 Handy plane for craft carpentry and musical instrument making. Blade angle 25°, bevel angle 25°. Results in a cutting angle of 50° which is suited best for hard woods.
Kunz Planes
Kunz is known for its solid planes of wear-resistant grey cast iron and good value for money. The standard tool steel blades are hardened to approx. 62 HRC. For planing extremely hard woods, durable HSS blades (approx. 65 HRC) are available as accessories. Their green surfaces, manufactured in Germany, make »Kunz« planes unique.
more
less
Blade width

33 mm

Blade thickness

2.5 mm

Overall length

130 mm

Weight

310 g
Discover product in our flip catalogue:

Ready to ship today, delivery time 2-3 workdays within Germany
€24.90

per piece(s)
Prices incl. VAT

Accessories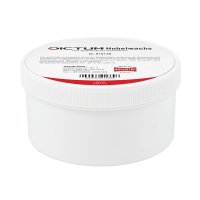 The DICTUM wax for planes is not only used to prevent metal planes from rusting with long-lasting effect, but also reduces the friction between the plane sole and the workpiece. The application of stains, oils & lacquers is not affected....
(Content: €3.56 / 100 ml)
incl. VAT plus shipping costs
Article No. 810149
Replacement parts
incl. VAT plus shipping costs
Article No. 703141
incl. VAT plus shipping costs
Article No. 703142
incl. VAT plus shipping costs
Article No. 703156