Calliper, Jaw Depth 300 mm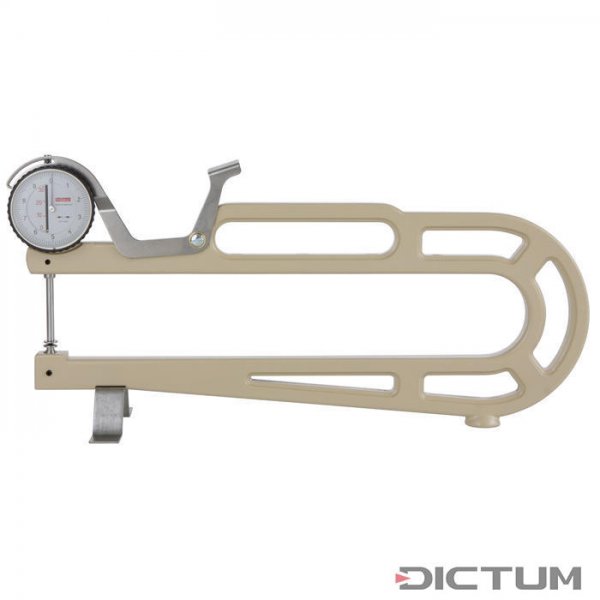 The measuring pin is controlled from above to increase versatility, esp. useful for measuring instrument backs with the ribs attached. Measuring range 30 mm, resolution 0.1 mm, Käfer watch, Pin Head A, routed aluminum body.
more
less
Gift service
Why not make a gift of one of our beautiful kitchen knives, an exquisite set of garden shears, a special tool or a unique craft item? We are delighted to include a greetings card with a personal message along with your gift. Your gift will be wrapped attractively and sent to the address you provided.

This service costs €2.50 for each product.
Gift service available
Ready to ship today, delivery time 2-3 workdays within Germany
€236.81

per piece(s)
Prices incl. VAT