Bosch Sanding Sheets, Ø 125 mm, 8 holes, P 180, 50-Piece Set
This product is no longer available.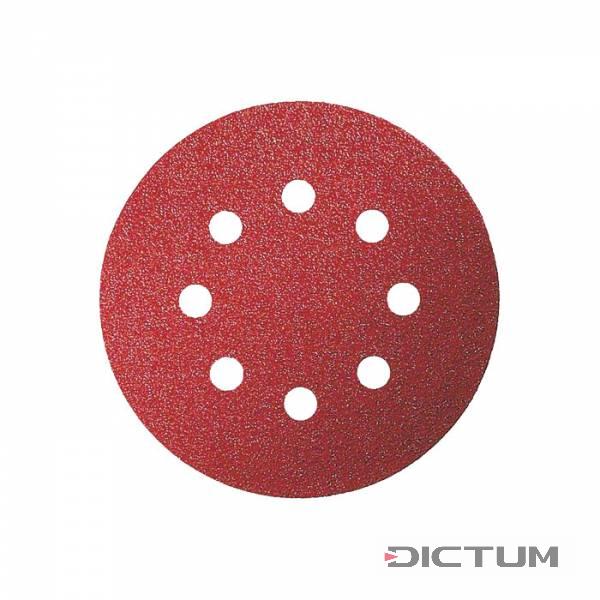 Fits best Bosch GEX 125-150 AVE , Ø 125 mm 8 Holes. Suitable for sanding all types of wood, hardwood, chipboard, construction boards and metal
Fits also random orbit sanders from AEG, Atlas Copco, Black-n-Decker, DeWalt, Elu, Festo/Festool, Fein, Hitachi, Kress, Makita, Metabo, Skil, Wegoma.
Fits Bosch GEX 125-150 AVE.
more
less
Bosch
Tested by Professionals. The blue BOSCH Professional line has little in common with the standard green Bosch tools you see in DYI markets. The Bosch Blue range is designed for long-term professional use - which means robust gears, durable housings, long cables, and much more of value for professionals. Power tools from the BOSCH Professional line are used by professionals on construction and offshore sites as well as for building high-speed rail tracks. The results are taken into account in the further development of the tools.
BOSCH cordless tools including satisfaction guaranteeRegister your new tool within four weeks of purchase and you will get an extended warranty for a total of 3 years! Even for rechargeable batteries and charging devices. Additionally BOSCH offers a 30 days satisfaction guarantee to all cordless tools with a voltage between 10.8 and 36 volt.
Grit

P 180

Dimensions

Ø 125 mm
Discover product in our flip catalogue:

€17.90

per set
Prices incl. VAT

You might also be interested in
Customers also purchased