Stradpet Titanium Loop, Violin 4/4 - 3/4, Brass Thread
This product is no longer available.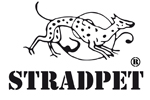 Brass Thread M2.5, Weight 1.2 g g
Precisely made titanium rope reduces significantly the weight of the loop while maximizing the stability of the tuning - the titanium rope is not sensible to humidity or temperature changes. The precisely machined threaded ends enable easy and repeatable adjustment of the loop length.
Stradpet
Stradpet has gained in recent few years an excellent reputation for precise and price sensitive titanium accessories.
more
less
Material

Kevlar core, titanium wound.

Instrument

Violin 4/4, 3/4

Thickness

1.3 mm

Length

113 mm
€5.10

per piece(s)
Prices incl. VAT

You might also be interested in
Customers also viewed