Cutting and Serving Board Made of Bamboo, Medium, 2 Handholds
This product is no longer available.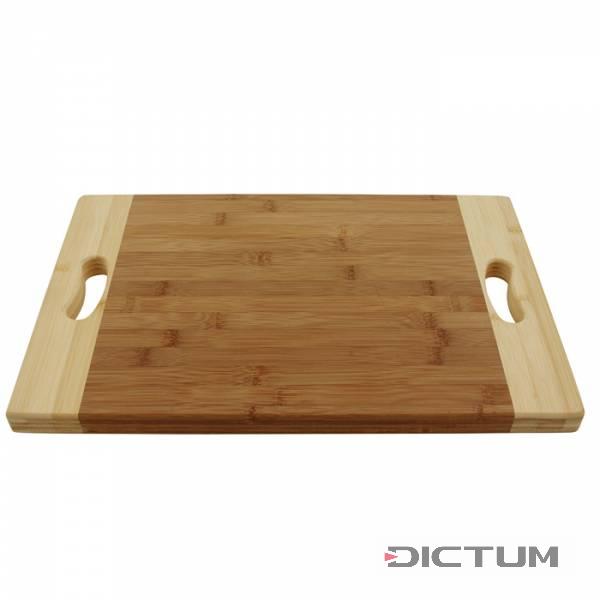 Elegant and beautiful Cutting and Serving Board made of bamboo. The dark color of the cutting surface comes from a special heat treatment process which hardens the wood and makes it wear resistant.
more
less
Dimensions

465 x 300 x 25 mm

Weight

2.2 kg
Gift service
Why not make a gift of one of our beautiful kitchen knives, an exquisite set of garden shears, a special tool or a unique craft item? We are delighted to include a greetings card with a personal message along with your gift. Your gift will be wrapped attractively and sent to the address you provided.

This service costs €2.50 for each product.
Gift service available
Not on stock - more available soon
€29.90

per piece
Prices incl. VAT