Frost/Mora Blade, Blade Length 60 mm
This product is no longer available.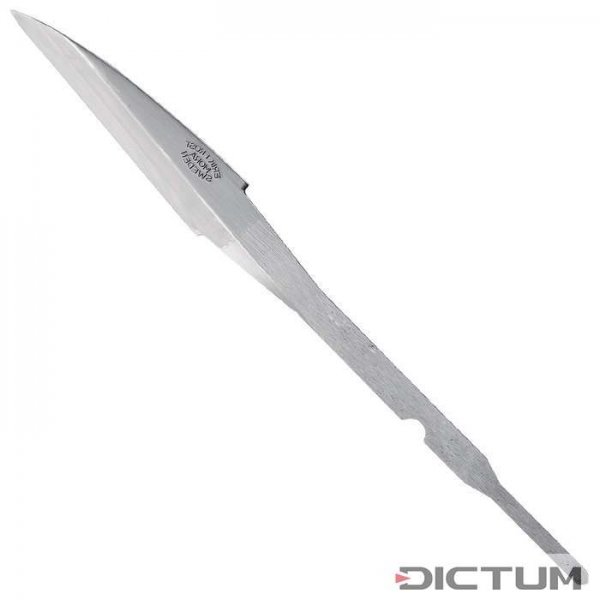 Triple-layered carbon steel, for making carving or outdoor knives. Middle layer hardness 61 HRC, high endurance, sharpens well, not rustproof. Pre-sharpened and polished.
more
less
Blade length

60 mm

Blade thickness

2.6 mm

Overall length

170 mm
Gift service
Why not make a gift of one of our beautiful kitchen knives, an exquisite set of garden shears, a special tool or a unique craft item? We are delighted to include a greetings card with a personal message along with your gift. Your gift will be wrapped attractively and sent to the address you provided.

This service costs €2.50 for each product.
Gift service available
€29.90

per piece(s)
Prices incl. VAT

You might also be interested in
Customers also viewed